Just around the corner from the Royal Free Hospital on the Highgate-Hampstead border is Lawn Road, and on it stands a white-painted modernist building (the 'Isokon') with three balconies running along its length. Still striking today, it was revolutionary when it was opened in 1934. The first major example of the style of architecture associated with the Bauhaus in Germany, its architect, Wells Coates and promoters, Molly and Jack Pritchard, intended it to be the first of many such buildings that would cater to young (single) professional people of both sexes. As Architectural Review said, it was 'a welcome harbinger of a new way of life' for 'forward-regarding persons of culture with…modest purses'. One of the important design principles was minimising the facilities in each flat: laundry, shoe cleaning, bed-making, and dusting and window-cleaning were all provided as central services. There was also a bar and restaurant in the building to reduce the need for residents to do their own cooking. This meant each individual flat could have the minimum space dedicated to such domestic chores.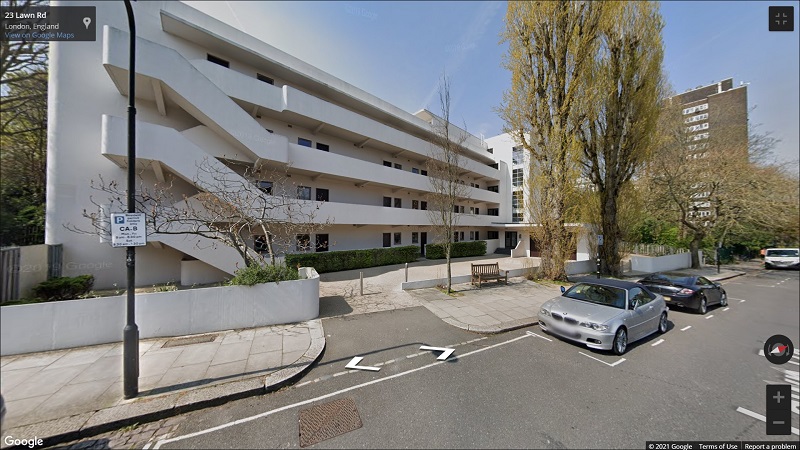 The design is still attractive, even if we can see that it did not catch on in the way its designers hoped. If you are interested in learning more I can recommend "Isokon and the Bauhaus in Britain" by Daybelge and Englund, from which the above quotes are taken. But what has this got to do with transport, you may well be asking? The answers are the Smart Mobility Living Lab…and Plumstead Power Station.

We know that we need to dramatically lower our carbon emissions if we are to meet our net zero target. Transport is the largest contributor to that carbon footprint, and to reduce the climate impact of transport we need to use less transport and remove the carbon from the transport we do use. The pandemic has accelerated some trends that were already apparent, and we can now imagine that even when it is safe to mingle again, the average white collar worker may do less commuting to work than before, and more purchases will be delivered from internet orders, and less carried home from the shops. Changes in behaviour can enable, and be enabled by, changes in the way that we use the land and buildings around us. Tomorrow will be different to yesterday.

But the future cannot be discovered, it has to be invented, and here we are all as blind as each other. It is for this reason that TRL worked with the government, Transport for London, the Royal Borough of Greenwich and the LLDC and technology companies such as Cisco to build the Smart Mobility Living Lab. As the name suggests, it is intended to be a laboratory where the transport technologies, vehicles and services of tomorrow are developed and tested. Alongside the 24 km of London roads that have been instrumented to create this facility, is an innovation community of companies from various industry sectors such as transport (of course), energy, insurance and manufacturing who are working together to imagine, experiment, research and develop the world of tomorrow. Here are the forward-regarding persons who are looking to build a new way of life: one that is rich, fulfilling and has a low carbon footprint.

Into this rather futuristic mix comes Plumstead Power Station. It is a listed Edwardian (1903) power station that is being redeveloped: it is exactly the sort of handsome, brick-built, ex-industrial space that white-collar professionals yearn to inhabit. Re-use, rather than demolition and replacement, already feels like it might be climate-change friendly. But the challenge is how best to utilise it as an experiment in the Living Lab. The answer that SMLL and a group of interested organisations have come up with, is a 'Mobility Hub'. If you want to learn more about Mobility Hubs then you could read Dr Miles Elsden's blog posts on the SMLL website. For the moment, let me imagine what it could look like in the future, inspired by the Isokon vision of the lifestyle of the forward-regarding person.

Let us imagine a series of flexible working spaces in the re-developed Power Station. People may not want to commute into their central office every day, but many people will welcome the ability to get out of their house or flat sometimes, to go to somewhere local, where they can find a desk, wifi, a printer, perhaps, and a coffee that they don't have to make themselves. To get there, they may walk, cycle or use a bus, e-bike or e-scooter. So, it would help if there were charging facilities, if rental bikes or scooters were depot-ed there and there were secure, dry storage facilities. Perhaps, if there were a creche as well as a coffee shop, bakery and snack bar, that would make it more practical for some people.
While you are there, you might want to drop off a parcel, in which case why not have a location for parcels to be delivered to as well? Come to think of it, why not make it a distribution hub for all sorts of goods. Could there be a 'last mile' delivery service which uses zero carbon vehicles (like a modern milk float), or a combined post and general delivery service, to deliver goods from all sorts of companies: not just Amazon and Fedex but the internet clothes shop, the organic veg box company and the supermarket food delivery service. If you are checked in for work there, you can be notified that it has arrived and gratify your curiosity immediately, if not (or its too big) then it will be delivered to your home.

From the perspective of the London Borough of Greenwich, this site could re-purpose a symbol of the twentieth century revolution of industry and personal lifedriven by electrification, to power a twenty-first century revolution of urban life that is more local, more integrated and kinder to the planet. From the perspective of logistics companies, we could trial new distribution network models that build on the hub and spoke models of the past, incorporating new last mile technologies. There could be competitive advantages to gain as retail, the internet and delivery are re-configured to serve customers better and more efficiently. Vehicle manufacturers and fleet owners are looking for ways to solve the challenges of electrifying fleets, and exploiting new models of vehicle ownership (or non-ownership for the increasing numbers of people who want to be able to use vehicles without having the cost and responsibility of owning them). The UK power industry has led the way in decarbonising power generation, and power companies want to find ways to support the switch from fossil fuels to green electricity for transport and other uses. All of these organisations could experiment to develop winning answers to their questions, based around space and facilities in this building and its surrounding streets.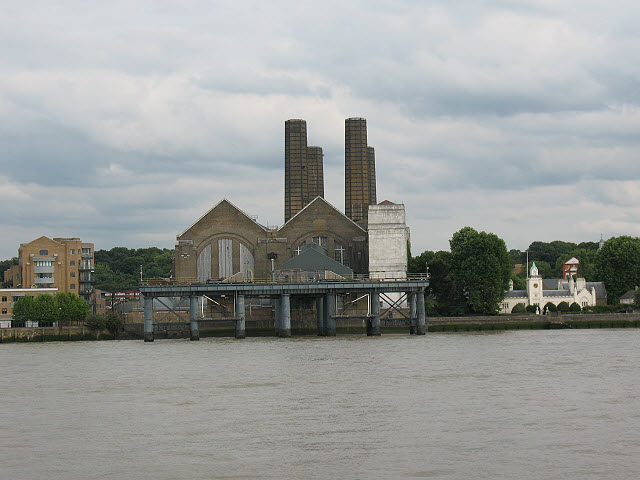 Already we can imagine that living close to a Mobility Hub could be a big advantage to its local community: it is a central point for the delivery and collection of all of the things people use, it is where they can go to work, it is where they can rent, charge or store their e-mobility device(s). Footfall will tend to attract other retailers: why not a cinema, restaurants, gyms? Meanwhile it has helped to reduce the amount of journeys people make (less commuting to the office, fewer shopping or leisure trips) and has helped to de-carbonise those journeys people have to make.

You can probably think of a lot of criticisms of this idea (I can!). How does it best serve a nurse working night shifts, for example, or someone whose job requires them to travel to their place of work every day? But this is the nature of experimentation: we won't know until we try. I like to think I'm a forward-regarding person, and I look forward to the Smart Mobility Living Lab and its partner organisations building experiments like this at Plumstead Power Station, so that we can find which bits of this Mobility Hub concept might work.


Photos of Plumstead Power Station - Copyright Stephen Craven